The only premier league club that has never gone to relegation since the history of football is Arsenal Football Club".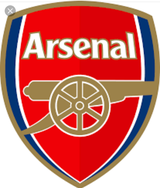 Arsenal football club is an England professional football club. Arsenal was founded in the year 1886. They were nickname as " The Gunners ". Arsenal FC have won 13 league title, 13 FA Cup, two league cup, 15 community shield, and one UEFA cup winner. Arsenal FC is currently managed by Mikel Arteta. Arsenal Once carried the premier league trophy without losing. It happen on premier league 2003/2004 season. That Season they were tagged the Invincible Arsenal. Let us know more about it. See their photo below.
Arsenal With Trophy.
.
Arsenal FC made that great history of lifting the premier league trophy with the Following players.
Name of the squad that lifted the Premier League trophy without losing.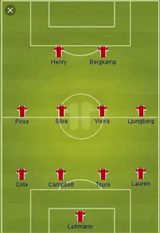 They are ;
1. Jens Lehman.
2. Ashley Cole.
3. Patrick Vierra.
4. Martin Keown.
5. Robert Pires.
6. Fredrik Lyungberg.
7. Jose Antonio.
8. Pascal Cygan.
9. Sol Campbell.
10. Gilberto Silva.
11. Gael Clichy.
12. Kay Parlour.
13. Dennis Bergkamp.
14. Sylvain Wiltord
15. Lauren.
16. Thierry Henry.
17. Kano Nwankwo.
which manager led Arsenal to such a great record. The Manager that achieved that with Arsenal is Arsene Wenger.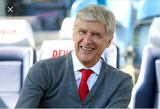 Click to open high quality image >>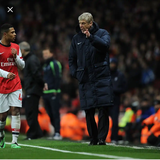 Click to open high quality image >>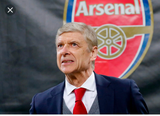 Click to open high quality image >>
Arsene Wenger was the manager of Arsenal during their Invincible Season in 2003/2004. He manged Arsenal for over 22 years.
Since History of the Premier League Football League, Arsenal holds the record as the Only club that has not gone to relegation.